Skip Navigation
Website Accessibility
Read All About StevenBe!


About StevenBe the Designer

StevenBe hasn't done anything quietly in his entire life (his love for disco style, his Flock of Seagulls inspired hair in the '80s, his recurring mania for neon). Really, isn't there a little bit of Steven in all of us?
After an eventful career in the fashion industry, his creative work brought him back to his favorite medium, the one that always inspired him the most: the imaginative world of fiber arts. His knitwear designs, chunky creations, and signature multi-stranded knitting style have caught the attention of Hollywood celebrities and stylists and have been featured in national publications.


This need to be remembered, to make a mark, in some way exists in everyone. And Steven's legacy will live on in every knitter he inspires to create something new and try something different. Every time you take a chance on the unexpected, there's a little bit of StevenBe in that decision.
Mama Christa
From her humble beginnings in war-torn Germany to the quiet life she led running her yarn shop in Wisconsin, you may assume that Christa Berg (a.k.a. Mama Christa) is the polar opposite of her flamboyant son Steven (a.k.a. StevenBe). You would be wrong. Mama Christa is sweet as pie but can be an absolute spitfire. She's not afraid to tell you what she thinks and is renowned for her famous cast-on.


When you see Mama Christa and StevenBe together, it's obvious that she's been his guiding force from the very beginning.
About StevenBe the Studio

Located in Minneapolis, Minnesota, StevenBe Studio is a two story reclaimed firehouse dedicated to our love of the fiber arts. You'll be welcomed like an old friend and shown some of our favorite projects and yarn. We have a lust for wild color and texture, as you'll see as soon as you step into our beautiful sunlit space. You should also experience our fabulous Fiber Loft—our haven for spinners, felters, and weavers. We were even featured by USA Today as one of the top 10 yarn shops in North America –and we invite you to stop in to find out why!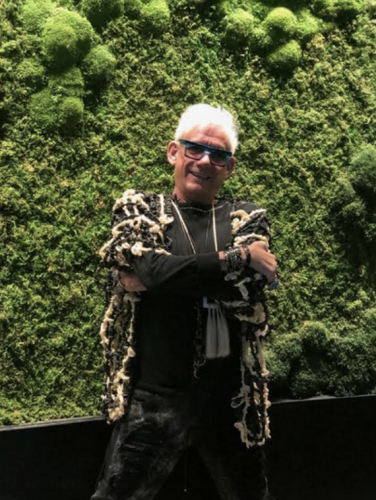 About StevenBe's Commitment to the Community
StevenBe stands against discrimination in all forms.
We commit to using our platform and privilege to work for social change.
We commit to becoming more educated through listening, learning and then evolving. Attending diversity training, to educate ourselves. To learn from the mistakes, we make and to grow from it. To be more intentional in our fight against racism and discrimination in all forms.
We commit to the representation of the BIPOC fiber community in our work.
We commit to compensating staff that volunteer with organizations of their choosing in our neighborhood that espouse these values.
We commit financial contributions to organizations that focus on improving the lives of the BIPOC, LGBTQ2IA+ community and the local community at large.
We commit to partnerships with organizations in our community to work for change, not only in our neighborhood but in the state of Minnesota, our country and the world.
We stand against apathy; we stand against silence. and we stand with and for Black lives.